Mahr
|
Product Announcement
Mahr introduces a new generation of electronic comparators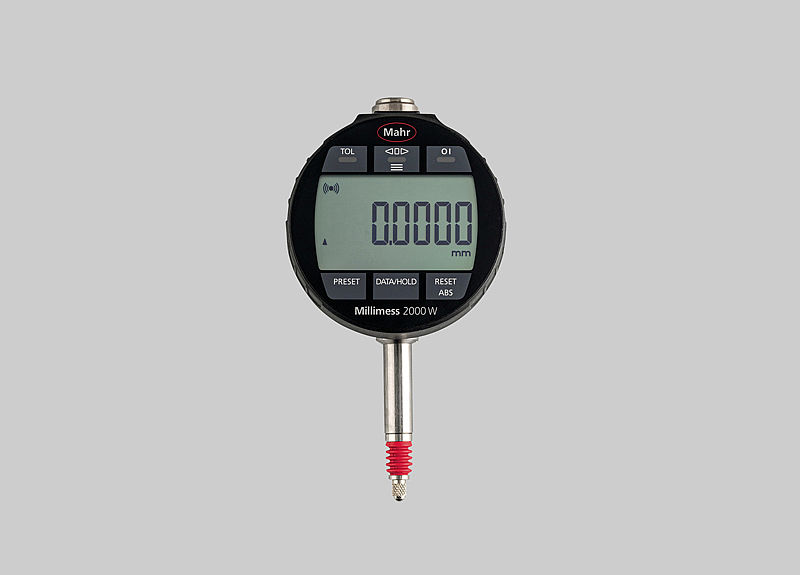 With the new digital comparators, Mahr has succeeded in combining practical and reliable operation with maximum precision. Due to linearization, the unique inductive measuring system provides more precise measurement than ever before – regardless of whether static or dynamic measuring tasks are involved. Analogous to the principle of an inductive length measuring probe, even minimal measuring movements of only 0.1 µm are transferred to the measuring system. A special highlight is colored LED signals that visually indicate an extra-clear measured value classification (good/reject/rework or warning limit) according to stored tolerance and warning limit values.
Durable and reliable
Thanks to practical touch control panels, the new digital comparators offer maximum measuring reliability even in the workshop's harsh working environment. A light touch on the surface is sufficient to safely operate the digital comparators with most commercially available gloves. This eliminates the possibility of accidental adjustment or deformation of a measuring device. The full-surface glass display also offers protection against liquids or dirt, which cannot penetrate the housing.
Uniquely convenient handling
The new bidirectional data connection system allows measurement data to be transmitted via integrated wireless or data cable. In addition, the digital comparators can be configured and remotely controlled via the free MarCom Professional software. This offers a unique convenience for simple, safe and clear input of measurement parameters. The integrated rechargeable battery enables the digital comparators to operate completely autonomously for up to one month.
For more information, visit www.mahr.com/millimess-2000-2001-wi
(1,902 characters including spaces)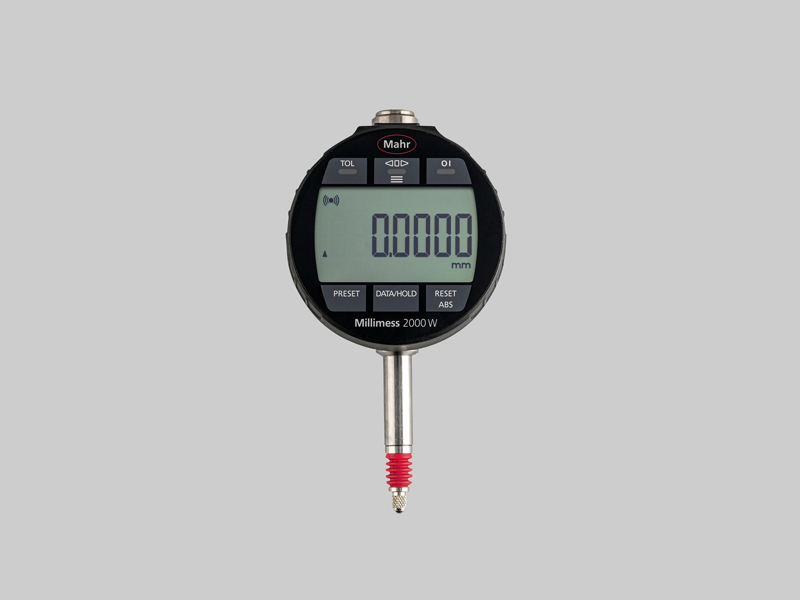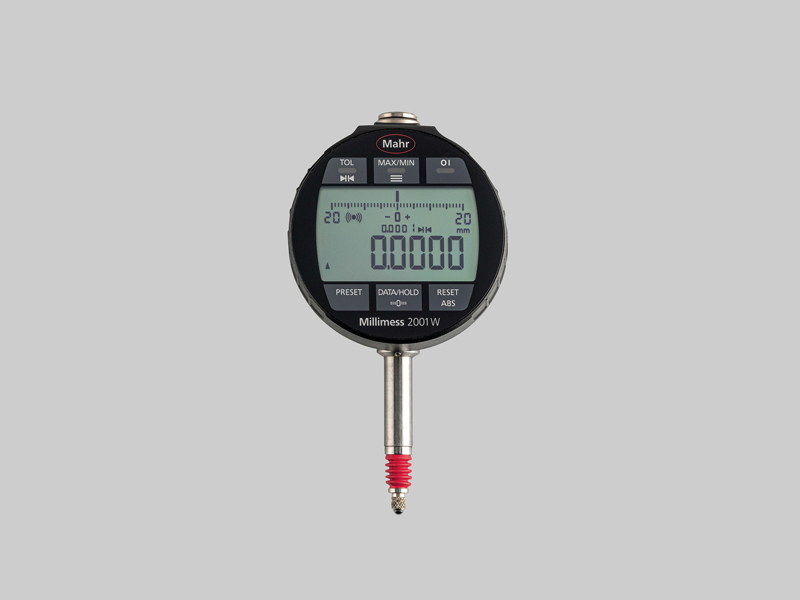 About the Carl Mahr Group
Highest precision, innovative technologies and international presence - this is what the name Mahr has stood for for more than 160 years. Today, the Mahr Group with its three business units Production Metrology, Mixing & Metering, and Rotary Stroke Bearings, is active worldwide in a wide range of demanding industries, for example automotive, mechanical engineering, medical technology, aerospace, optics, electronics. All products incorporate the precision, passion and know-how of around 1,800 employees worldwide.