Mahr
|
Product Announcement
Highly precise and intuitive: the new Digimar 817 CLT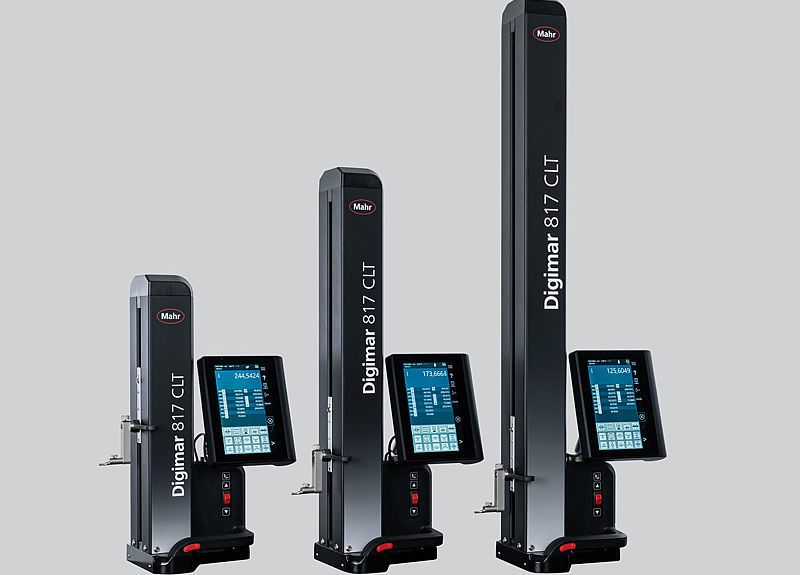 A swivel touch display ensures that the new Digimar 817 CLT can be operated as comfortably as a tablet: Large buttons, clearly structured menus, and self-explanatory icons enable fast, fluid processes and thus accelerate the measuring procedure. Side function keys and a thumbwheel allow the measuring carriage to be conveniently positioned and measurements to be started directly. Handles on both sides and the integrated air bearing guarantee that the device can be moved precisely and effortlessly on the measuring plate.
Sophisticated ergonomics
With simple sliding and scrolling, the touchscreen works like those of smartphones and tablets. Already on the display, the keys are arranged so that frequently used functions are particularly easy to access. Measurements can be started conveniently via the touch display, the thumbwheel with integrated arrow keys or manually on the measuring slide via quick mode. Two pushbuttons for operating the air bearings are integrated into the handle and enable safe and sensitive guidance of the instrument for left- and right-handed users. The touch display is always at eye level with the user, whether sitting or standing, and can be rotated or tilted as desired.
Save data conveniently
The new Digimar 817 CLT provides a variety of interfaces for saving measurement data. Data transfer is possible both wirelessly and by cable via the proven MarConnect duplex interface. It also allows the transmission of a measuring device ID to ensure the traceability of all measurement results. For measurement reports, users can choose between complete representations in PDF format, sending individual measured values to a PC, Bluetooth printer or saving as a TXT file.
More information at www.mahr.com
(2,127 characters incl. spaces)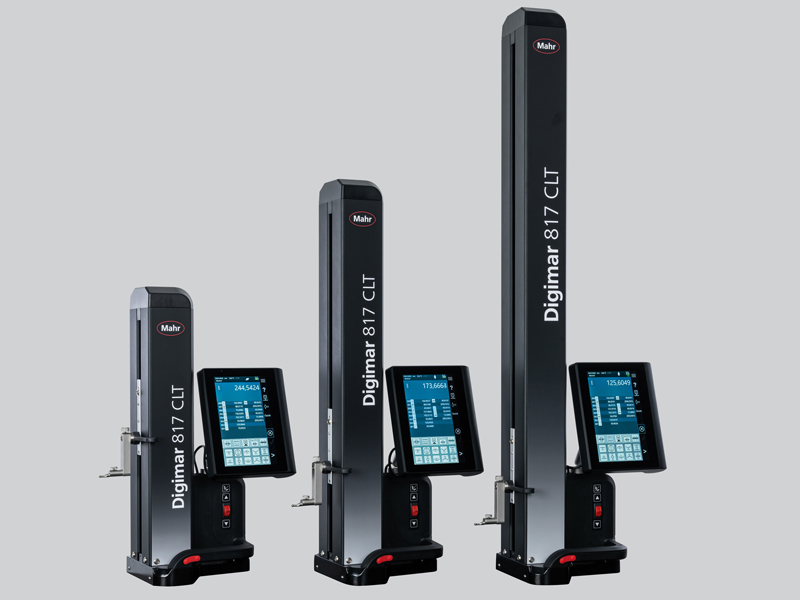 About the Carl Mahr Group
Highest precision, innovative technologies and international presence - this is what the name Mahr has stood for for more than 160 years. Today, the Mahr Group with its three business units Production Metrology, Mixing & Metering, and Rotary Stroke Bearings, is active worldwide in a wide range of demanding industries, for example automotive, mechanical engineering, medical technology, aerospace, optics, electronics. All products incorporate the precision, passion and know-how of around 1,800 employees worldwide.