Mahr® Inc. Celebrates New Product and Corporate Innovations Achieved in 2022
Marketing Team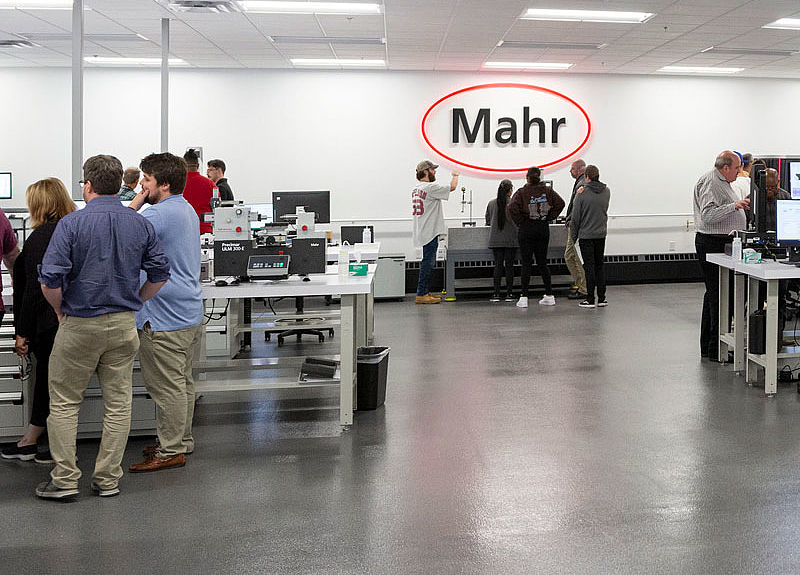 In addition, Mahr added several key new hires to support this growth and introduced innovative products designed for the modern, expanding production environment, including new intelligent technologies with enhanced automation.
Throughout 2022, Mahr continued to build its seasoned team of industry experts to reinforce the company's commitment to providing customers with the service and support needed to help manufacturers adopt new precision measurement technologies that solve unique metrology requirements. The company added 24 employees, including strategic new appointments such as Felipe Carmo, Director of Channel Sales; Paul Mailloux, Director of Engineered Solutions; Product Managers Farzad Azimi, Joe Bagley, and Nick Russo; District Sales Managers Alexa Conners and Ryan Orr; Leon Gawlick, Regional Sales Manager; April Dehetre, General Accounting Manager; and Judy Granada, HSEQ Manager, as well as multiple new appointments to its production, logistics, field service, human resources, design engineering, technical support, and form and surface application engineering teams.They collectively bring added expertise to the knowledgeable, experienced team that has continually made Mahr a leader in precision measurement.
The company also completed its new state-of-the-art demo and training areas to enhance collaboration. The upgraded facilities will be available to customers and industry partners throughout 2023.
"As metrology increasingly moves into the production environment, new requirements are driving developments in precision measurement technologies, including the need for more intelligent, automated devices that integrate seamlessly within production workflows," said Bryan Orr, Vice President of Sales Americas and Executive Director, Mahr Inc. "As a result, Mahr continues to grow and thrive as our customers depend on us to meet their cutting-edge precision metrology requirements, supported by our dedicated team of experts to service their complete measurement needs."
The company introduced several innovative new products in 2022 to address the evolving requirements of precision measurement, including:
Millimess 2000 W(i) and 2001 W(i):

A new generation of electronic

digital comparators

that

combine practical and reliable operation with maximum precision. Using a unique inductive measuring system, measurements are more precise than ever with added probe linearization—whether it's a static or dynamic measurement task. The principle of inductive length measuring probes allows for the extreme sensitivity of the measuring system, thus providing a resolution of 0.1um/5u".

Digimar 817 CLT Height Measuring Device:

The Digimar 817 CLT height measuring device offers an intuitive touch screen, ergonomic handling, and a wide range of evaluation options. The new gage is available in three measuring ranges: 350 mm, 600 mm, and 1,000 mm, with multiple logging and data transfer options for easy measurement data processing.

MarSurf CD 140 AG 11

Contour Measuring Device:

A new machine that enables fast and precise contour measurements. Its unique, intelligent probe system has a 350mm arm, a measuring range of up to 70 mm, and a magnetic stylus tip holder that makes it easy to change probe tips without tools or recalibration.
Finally, Mahr continues to express its commitment to its local Rhode Island community, including providing support to local vocational high schools and the Community College of Rhode Island's (CCRI's) Fast Track to CNC Manufacturing program, as well as participation in Rhode Island Blood Center Drives and the Alan Shawn Feinstein Elementary School Drive. The company also recently delivered more than 200 pounds of food to the Rhode Island Community Food Bank to support families in need. Mahr was also presented the Seven Seals Award by ESGR, a Department of Defense office, for meritorious leadership and initiative in support of those who serve in the National Guard and Reserve.
About Mahr Inc.
When customers are faced with a metrology need, they turn to Mahr Inc. for unmatched industry expertise. Mahr Inc.'s knowledgeable, experienced team has made the company a leader in precision measurement for more than a century.
Mahr Inc., a member of the Mahr Group, has been providing dimensional measurement solutions to fit customer application needs for more than 160 years. The company manufactures, markets, and supports an extensive portfolio of dimensional measurement equipment from handheld gages to technically advanced systems, measuring form, contour, surface finish, length, and optical metrology solutions for customers within but not limited to aerospace, automotive, medical and optical production industries. Mahr Inc. is also well-known as a producer of custom-designed gages and a provider of calibration and contract measurement services. Mahr Inc.'s calibration laboratories are accredited to ISO/IEC 17025:2005 NVLAP Lab Code 200605-0 (see our Scope of Accreditation for accredited calibration processes). For more information, visit www.mahr.com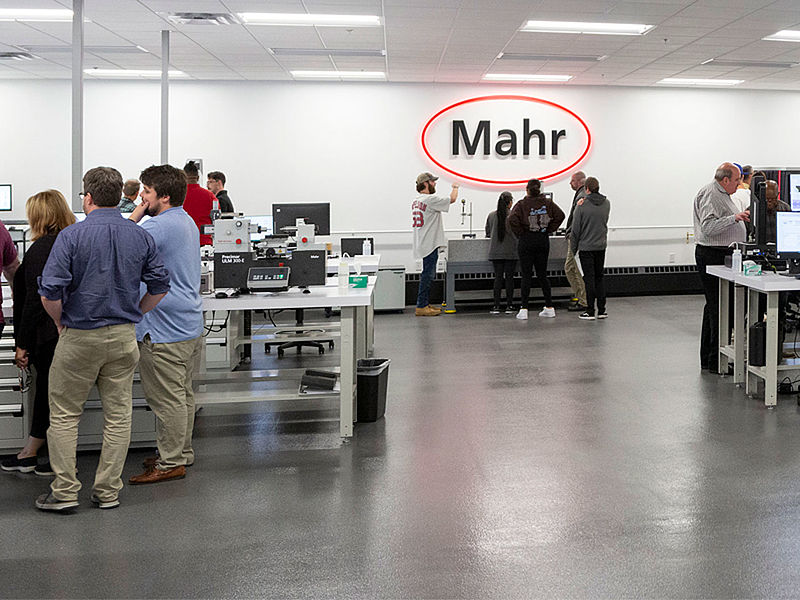 Image Source:
Mahr Inc.
Download:
72 DPI (1920 x 1440 px)