Mahr
|
Product Announcement
Mahr® Introduces New MarSurf M 310 Mobile Surface Measurement System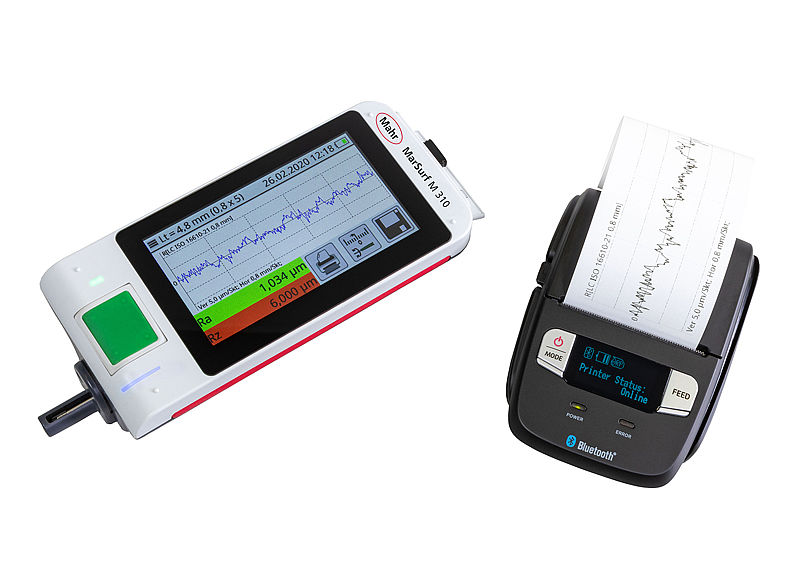 The successor to the popular MarSurf M 300, the all-new M 310 brings ease-of-use to new levels with a large, illuminated, rotatable 4.3" high-resolution touch screen built right into the unit. It was designed to provide high-precision measurements to test surface roughness on small and large workpieces.
The new portable unit brings features that were previously only available in PC-based systems to the mobile world. Features including automatic creation of measuring reports in PDF format, integration of a barcode or data matrix scanner, and printing reports to letter size paper are now all standard. An optional portable printer is also available.
The MarSurf M 310 also provides error-free operation through standard-compliant settings. Automatic cutoff selection ensures the correct measurement results—even for inexperienced technicians. Additionally, a highly efficient battery allows for more than 1,200 measurements on a single charge. Integrated memory enables more than 500,000 measurement results to be stored, 1,500 PDF protocols and an optional Micro SD card slot allows additional memory to be added to increase that up to 320 times—or 160 million results.
"The new MarSurf M 310 is a very convenient, portable surface roughness measurement instrument that even users with little prior knowledge of quality control can operate," said George Schuetz, Director Precision Gages of Mahr, Inc. "It's as easy as using a smartphone."
Weighing in at just a pound, the unit's display adjusts to allow users to measure in all positions – horizontally, vertically or upside down. In addition, the unit can be mounted on a measuring stand to provide a stationary roughness measuring instrument for small workshops. The range of measuring applications is expanded by the ability to remove the drive unit from the MarSurf M 310 and operate it separately from the display, providing the user with more flexibility. The drive also incorporates built in "Vees" to support small diameter parts during the measurement cycle.
MarSurf M 310 software features 31 parameters to choose from, offering performance range on par with a laboratory instrument. Tolerance limits can be set for all selected parameters, and exceedances are signaled in the display and in the protocol. Measurements are made according to the standards and rules for stylus instruments (DIN ISO, ASME, JIS, MOTIF), and can be quickly and easily saved in the device. Free MarWin Roughness Viewer software for Windows is also available that allows the measurements to be brought over to a PC for archival or use in quality documentation reports.
About Mahr Inc.
When customers are faced with a metrology need, they turn to Mahr Inc., for unmatched industry expertise. Mahr Inc.'s knowledgeable, experienced team has made the company a leader in precision measurement for more than a century.
Mahr Inc., a member of the Mahr Group, has been providing dimensional measurement solutions to fit customer application needs for more than 150 years. The company manufactures and markets a wide variety of dimensional metrology equipment, from simple and easy-to-use handheld gages to technically advanced measurement systems for form, contour, surface finish and length. Mahr Inc. is also well known as a producer of custom-designed gages and a provider of calibration and contract measurement services. Mahr Inc.'s calibration laboratories are accredited to ISO/IEC 17025:2005 NVLAP Lab Code 200605-0 (see our Scope of Accreditation for accredited calibration processes). For more information, visit www.mahr.com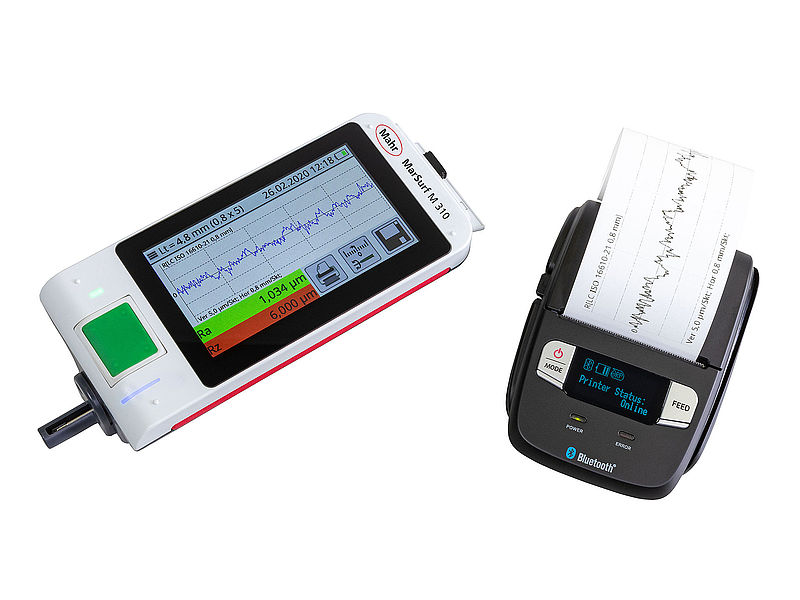 Image Source:
Mahr Inc.
Image Source:
300 dpi (1920 x 1440 px)