Acting ecologically responsible
Marketing Team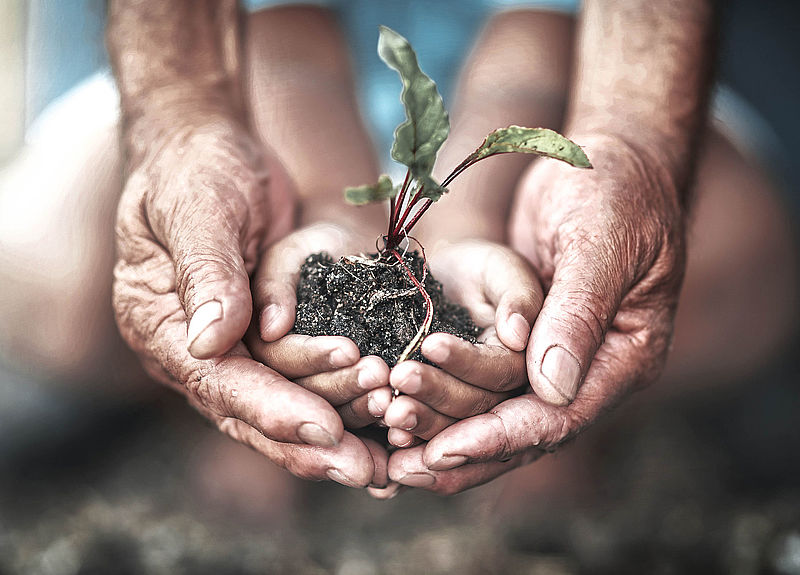 Environmental Management System
This maxim is anchored in a special environmental management system as an integral part of the company's policy and self-image. In order to do justice to various external interest groups – residents at the sites, the local public, authorities – the following principles are observed:
Conserve resources

Avoid noise pollution

Avoid odor nuisance

Protect groundwater

Flood protection and emergency plan in the event of flooding

Comply with emission guidelines
Energy from combined heat and power plant
Mahr derives clear strategic and operational environmental goals from these principles. At the Göttingen site, for example, the aim is to reduce energy consumption and the associated carbon dioxideCO2. Here, Mahr operates a combined heat and power plant in cooperation with the municipal utility company, which generates about half of the electricity for production. The heat is used for the buildings, and a downstream absorption chiller also converts heat into cold. This in turn is used to cool the production machines. In addition, the assembly halls, among other things, are air-conditioned so that the sensitive measuring equipment can be assembled and set up at suitable temperatures.
Environmental aspects also play a major role in production; for example, recyclable materials and recyclable packaging are used. In the development, design and procurement departments, environmental aspects are also a focus. For example, Mahr ensures that its measuring instruments and machines are easy to repair even in the development phase, does not use critical materials, and specifies environmentally friendly packaging. Environmental protection in everyday life as well: Waste is consistently separated at Mahr, and paper is saved by using digital information channels such as the website, bulletin board, internal blog or digital welcome folder.
Externally certified according to DIN EN ISO 14001:2015.
Mahr's environmental management system has been certified according to DIN EN ISO 14001 since December 2020. It serves, for example, to sustainably consider emerging environmental aspects, fulfill binding obligations, and deal with risks and opportunities. An independent certifier has confirmed that Mahr complies with the requirements of the international environmental standard DIN EN ISO 14001:2015 and operates an effective environmental management system.
Further information
You can view the DIN EN ISO 14001 : 2015 certificate on our website.
Do you have any questions about environmental protection at Mahr? Eckhard Fangmeier, Director Global Quality Systems, will be happy to help you: eckhard.fangmeier@mahr.com