Millimar N 1700: new pneumatic and 4-fold inductive modules
Marketing Team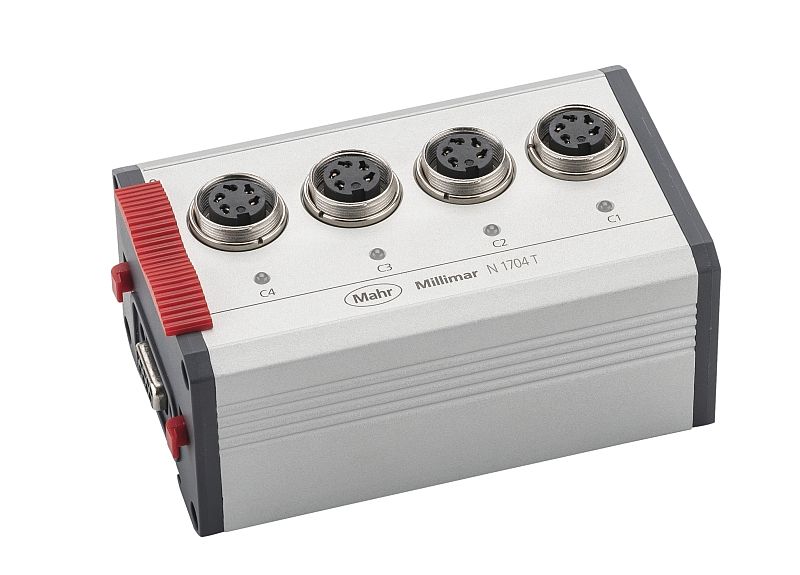 For our Millimar N 1700 bestseller, we are presenting two brand-new module types at Control 2019, which enrich the product family:

4-fold inductive module N 1704 M/ T/ U
This new module combines and improves the qualities of the N 1702 module: it combines four slots for inductive probes in one module.
If you need more than two slots for your transducers, the new module is already worth using; its more compact design saves you valuable space. In addition, you can save up to 22% of your costs by using the module – and in subsequent operation you will also have save another 50 mA of power.
The new module is available in three versions and is compatible with the Mahr, Tesa and Marposs probes.
Advantages of one module compared to two single modules:
Space saving of 35 mm
Cost savings of more than 20%
Power saving of 50 mA
Pneumatic module N 1701 PF/ PM
The Millimar N 1701 pneumatic module offers the possibility to record measured values of pneumatic measuring devices in the Millimar Cockpit software, to calculate them and to display and evaluate them optimally for the customer.
With the N 1701 PF/ PM module, jet air plugs gages, jet air ring gages, jet air caliper gages as well as pneumatic measuring devices with several measuring planes can be evaluated to determine cones, ovality, perpendicularity and various other shape characteristics. In conjunction with the probe modules N 1702 M/ N 1704 M/ T/ P for inductive probes, electronic and pneumatic signals can be combined as required, offset against each other and displayed.
The N 1701 PF/PM module optimally complements the N 1700 family and the Millimar cockpit software.
The advantages of the module at a glance:
Six different modules for different magnifications and compatibilities (F/M)
Can be combined with all other modules of the N 1700 family
Small size