New international Mahr website online
Marketing Team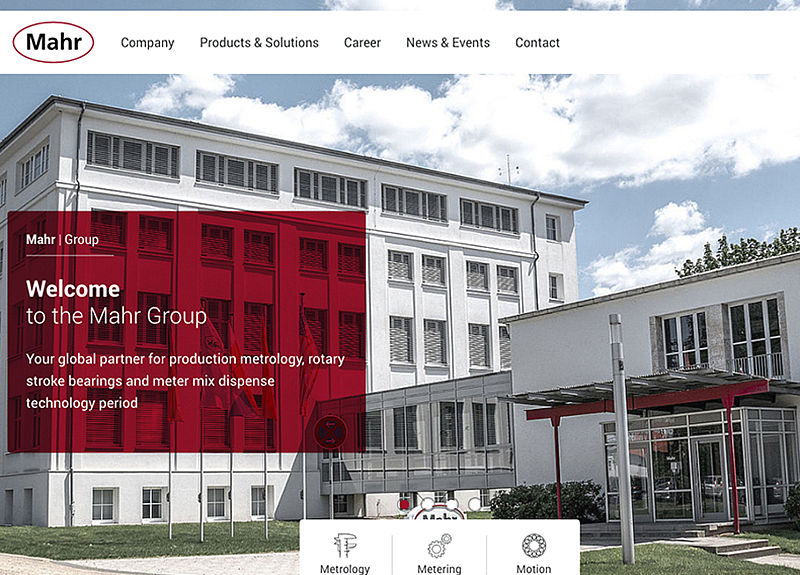 We have a very comprehensive range of products for a wide variety of industries in our three business areas of measuring technology, metering solutions and ball bearing guides. On the new website, visitors can find the products and services they are looking for very quickly.
Discover the information and solutions you are looking for intuitively
The clear design and user-oriented functionality guide those interested in metering technology very conveniently to the desired metering devices and offers - right down to detailed data sheets. Users who are looking for information on metering technology are shown the appropriate industry solutions very quickly. Users of ball bearing guides benefit from the detailed know-how and specialist knowledge on the website.
Portal for international jobs at Mahr
In addition to the products, our website also presents the many opportunities for an international career at Mahr.