Mahr® Inc. to Feature Leading Metrology Instruments and Tools at The Quality Show 2021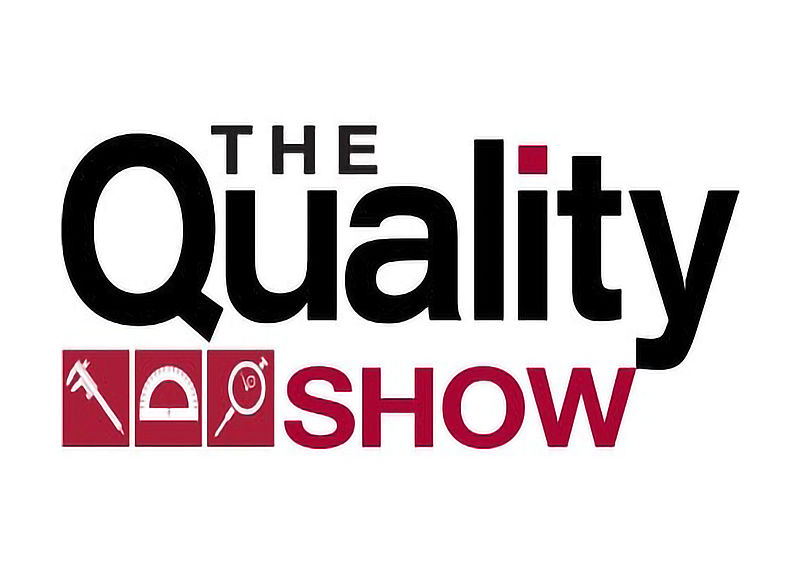 Mahr Inc., a leading provider of dimensional metrology solutions, will highlight its range of precision measuring instruments and tools at The Quality Show 2021, taking place from October 26-28. Mahr's Product Manager, Christian Wichern, Ph.D., will also provide an expert presentation at the Learning Theater on October 27th from 2:30-3:00 pm, focused on techniques for measuring surfaces in hard-to-reach places. The presentation will review the use of metrology casting materials or replica materials that are used to create high fidelity reproductions of difficult-to-measure surfaces, which can then be more easily measured.
Mahr provides a full range of metrology solutions that offer unprecedented levels of speed, productivity and precision and can be used directly in the production environment. Products that will be displayed at the show include:
JGR engine block station – This features Mahr Engineered Solutions' dedicated gages for surface finish measurement of cylinder, crankshaft and camshaft bores, along with dedicated dimensional gages with integrated wireless data transmission for at the point of manufacture part inspection.
Millimar length evaluation systems - Mahr recently introduced the new Millimar C 1202, a full feature, digital length evaluation amplifier. When configured with Mahr's N 1700 series LVDT's or pneumatic amplifier modules, the system provides two inputs and the capability of displaying up to three measurement results.
MarForm MMQ 500 - A benchtop form tester that features optimized machine design and construction for the highest stability, precision, and speed. Powerful software enables both setup and measurement to be automated and extremely fast.
MarSurf VD Series – A variable-drive system that enables roughness and contour measurements to be performed on the same machine. The operator can easily and quickly change between a high-precision roughness probe system or a highly dynamic contour probe system, depending on the measuring task.
MarShaft SCOPE 250 - Featuring a high-precision roundness measuring axis (C) and a vertical measuring axis (Z) with a measuring range of 250 mm. It includes a modern, high-resolution CMOS matrix camera (live image) with an image field of 1088 x 2048 pixels with a high image recording of over 120 images per second to enable the shortest possible measurement times.
MarSurf CM explorer - A compact confocal microscope for the three-dimensional measurement and analysis of surfaces. This mobile surface measuring system enables full performance in mobile use and is equipped with a high-resolution HDR camera.
Mahr's Integrated Wireless product family - Including Micromar micrometers, MarCal calipers and MarCator indicators.
MarSurf M 310 mobile surface measurement system - Now available with an integrated connection to MarWin Easy Roughness Mobile software. Featuring a large, illuminated, rotatable 4.3" high-resolution touchscreen, the portable M 310 unit provides high-precision measurements of surface roughness on both small and large workpieces.
Christian Wichern, Ph.D., Will Present "Using the MarSurf CM Confocal Technology in Conjunction with Replica Materials for Measuring Hard-to-Reach Surfaces" in Learning Theater
The Quality Show will take place from October 26-28, 2021, at the Donald R. Stephens Convention Center in Rosemont, IL. Visit Mahr at booth #1208 to learn more.
About Mahr Inc.
When customers are faced with a metrology need, they turn to Mahr Inc., for unmatched industry expertise. Mahr Inc.'s knowledgeable, experienced team has made the company a leader in precision measurement for more than a century.
Mahr Inc., a member of the Mahr Group, has been providing dimensional measurement solutions to fit customer application needs for more than 160 years. The company manufactures and markets a wide variety of dimensional metrology equipment, from simple and easy-to-use handheld gages to technically advanced measurement systems for form, contour, surface finish and length. Mahr Inc. is also well known as a producer of custom-designed gages and a provider of calibration and contract measurement services. Mahr Inc.'s calibration laboratories are accredited to ISO/IEC 17025:2005 NVLAP Lab Code 200605-0 (see our Scope of Accreditation for accredited calibration processes). For more information, visit www.mahr.com