Mahr® Appoints Manuel Hüsken as CEO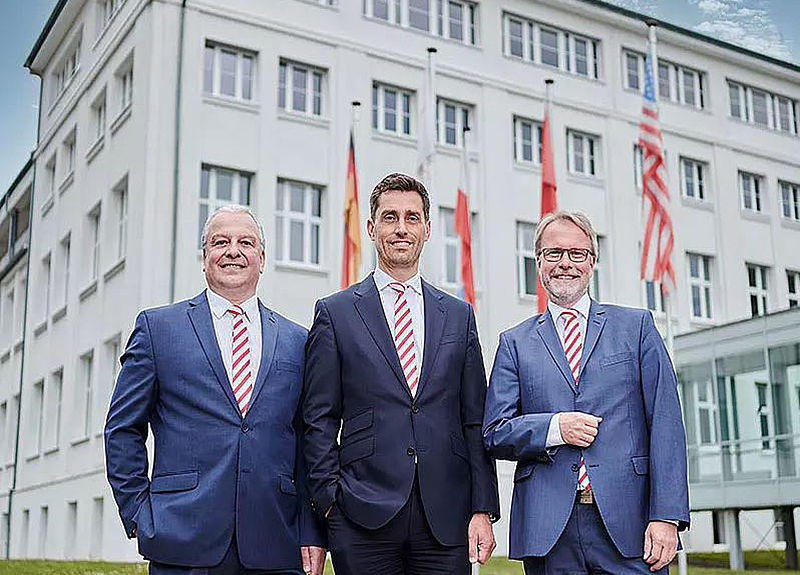 After almost 30 years at Mahr, Stephan Gais leaves his post as CEO and joins the company's advisory board.
Manuel previously served as the company's CSO. In his new role as CEO, he will lead the executive board and will be responsible for group strategy, corporate communications, and direction of various business unit metrology departments. Together with his colleagues Udo Erath (COO) and Dr. Lutz Aschke (CFO/CIO), the board managers are responsible for implementing the Mahr Group's strategy.
"As a family-owned technology company, Mahr stands for trust and sustainability," said Hüsken. "We want to live up to this claim for our employees at all locations and our customers worldwide, and lay the foundation for strong growth."
Stephan Gais, the great-great-grandson of company founder Carl Mahr, will remain a member of the family company's advisory board. Mahr was founded in 1861 and has its headquarters in Göttingen, Germany.
"In three decades," noted Stephan Gais, "we have achieved a lot: Mahr has established an excellent brand reputation with customers all over the world and our portfolio is well positioned for the future."
About Mahr Inc.
When customers are faced with a metrology need, they turn to Mahr Inc., for unmatched industry expertise. Mahr Inc.'s knowledgeable, experienced team has made the company a leader in precision measurement for more than a century.
Mahr Inc., a member of the Mahr Group, has been providing dimensional measurement solutions to fit customer application needs for more than 160 years. The company manufactures, markets and supports an extensive portfolio of dimensional measurement equipment – from handheld gages to technically advanced systems, measuring form, contour, surface finish, length and optical metrology solutions for customers within, but not limited to, aerospace, automotive, medical and optical production industries. Mahr Inc. is also well-known as a producer of custom-designed gages and a provider of calibration and contract measurement services. Mahr Inc.'s calibration laboratories are accredited to ISO/IEC 17025:2005 NVLAP Lab Code 200605-0 (see our Scope of Accreditation for accredited calibration processes). For more information, visit www.mahr.com
Image Source:
Mahr GmbH
Download:
300 dpi (1920 x 1440 px)