Mahr
|
Product Announcement
Mahr® Inc. Introduces New Generation of Electronic Digital Comparators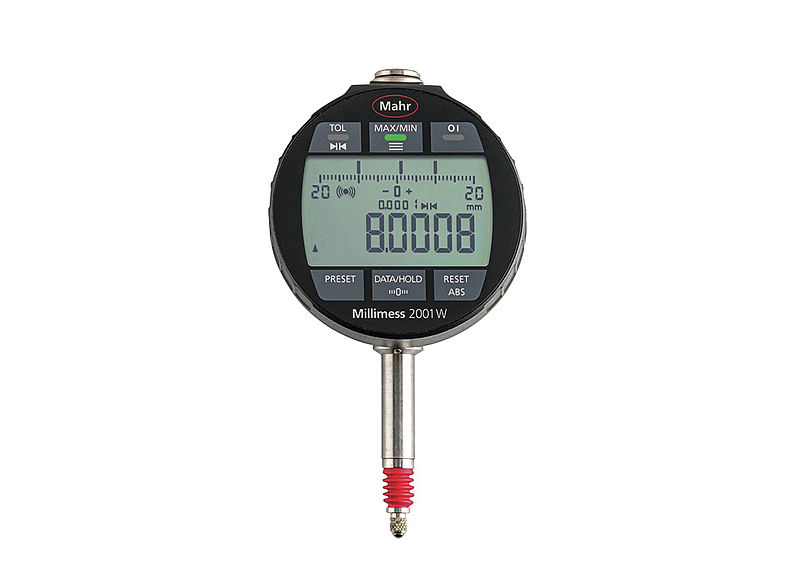 Mahr Inc., a leading provider of dimensional metrology solutions, today introduced a new generation of electronic digital comparators, the Millimess 2000 W(i) and 2001 W(i).The new digital comparators combine practical and reliable operation with maximum precision. Using a unique inductive measuring system, measurements are more precise than ever with added probe linearization—whether it's a static or dynamic measurement task.
The principle of inductive length measuring probes allow for extreme sensitivity of the measuring system thus providing resolution of 0.1um/5u". Colored LED signals visually indicate an additional clear measured value classification (good, reject, rework or warning limit) according to stored tolerance and warning limit values.
Durable and reliable
With practical touch control panels, the new digital comparators offer maximum measuring reliability even in harsh workshop environments. A light tap on the touchscreen is sufficient to safely operate the digital comparators with most commercially available gloves. This eliminates the possibility of measurement errors by accidental adjustment or deformation of the comparator. The full-surface glass display also offers protection against liquids and dirt, which cannot penetrate the sealed housing.
Convenient handling
The new bidirectional data connection system allows measurement data to be transmitted via integrated wireless or a data cable. In addition, Mahr digital indicators can be programmed and controlled remotely with the free MarCom Professional software. This offers a unique, convenient, and fast input of measurement parameters. With the integrated rechargeable battery, the digital comparators can be used completely autonomously for up to one month.
About Mahr Inc.
When customers are faced with a metrology need, they turn to Mahr Inc., for unmatched industry expertise. Mahr Inc.'s knowledgeable, experienced team has made the company a leader in precision measurement for more than a century.
Mahr Inc., a member of the Mahr Group, has been providing dimensional measurement solutions to fit customer application needs for more than 160 years. The company manufactures, markets and supports an extensive portfolio of dimensional measurement equipment…handheld gages to technically advanced systems, measuring form, contour, surface finish, length and optical metrology solutions for customers within but not limited to aerospace, automotive, medical and optical production industries. Mahr Inc. is also well known as a producer of custom-designed gages and a provider of calibration and contract measurement services. Mahr Inc.'s calibration laboratories are accredited to ISO/IEC 17025:2005 NVLAP Lab Code 200605-0 (see our Scope of Accreditation for accredited calibration processes). For more information, visit www.mahr.com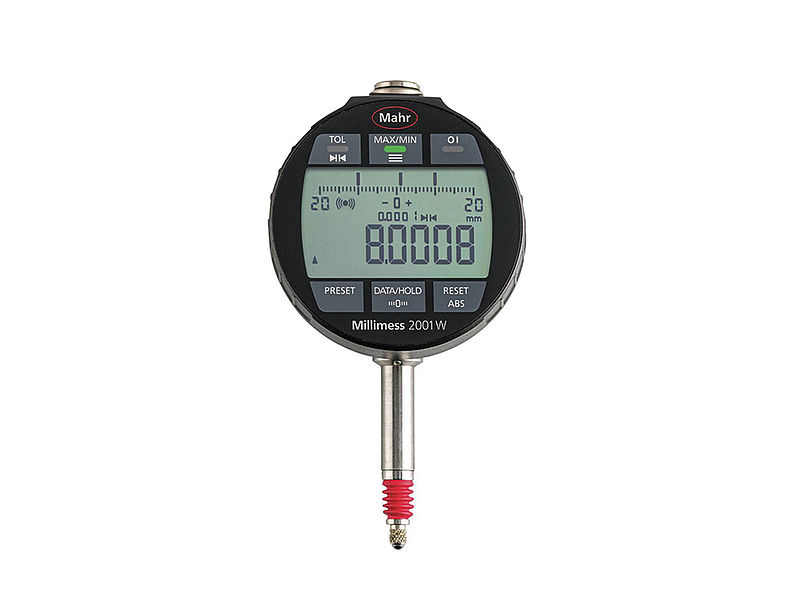 Image Source:
Mahr Inc.
Download:
300 dpi (1920 x 1440 px)