Control 2023: Be curious about our highlights!
Marketing Team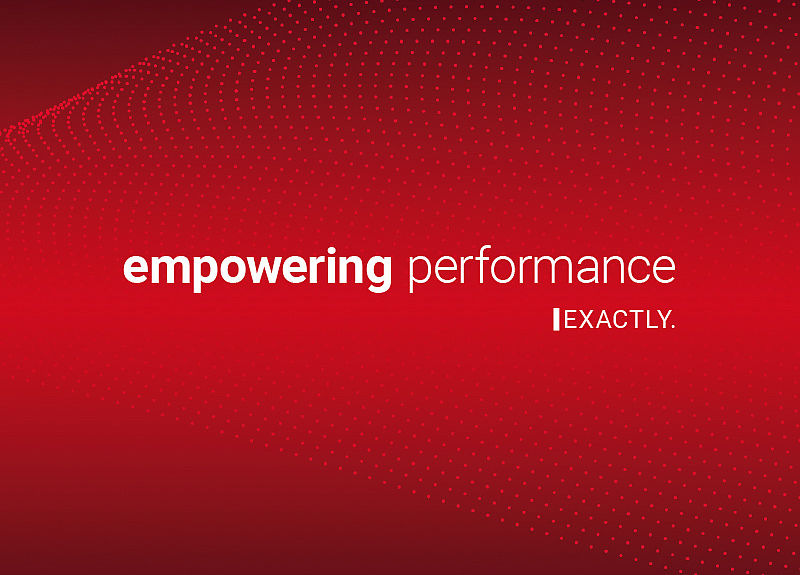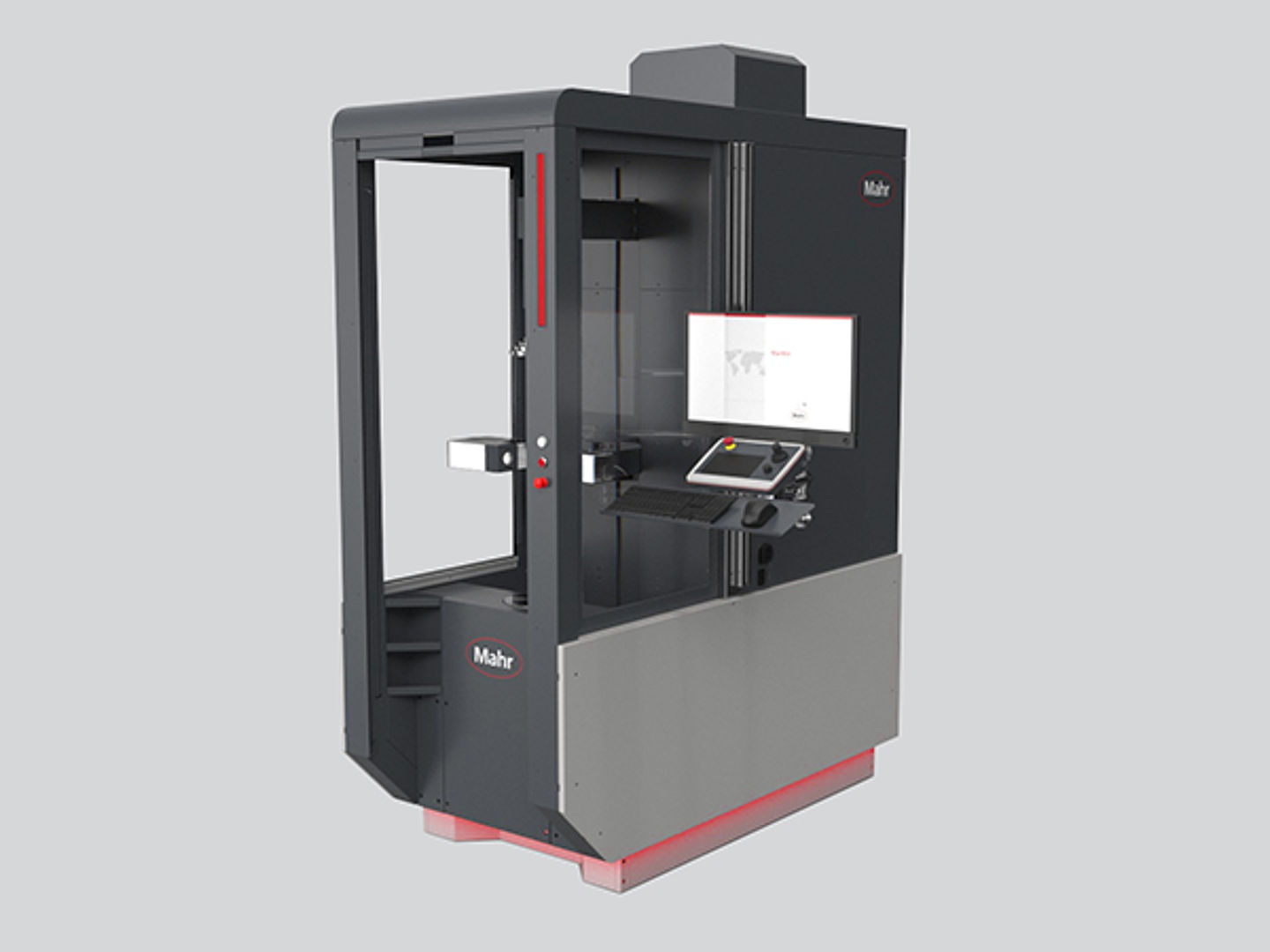 The cylinder coordinate measuring machines of the Mar4D PLQ 4200 product line ensure a wide range of applications thanks to workpiece flexibility and multisensor technology. For fast and reliable measuring results, they operate at high speed and precision. New at Control 2023, Mahr will show the Mar4D PLQ 4200-T4 variant with a specially developed, fully automatic centering and tilting table. This aligns workpieces that are not manufactured and measured between centers in the shortest possible time and with micrometer precision. This method ensures maximum measuring accuracy and is far superior to the purely mathematical correction of alignment errors.
Measuring solution for complex rotationally symmetrical workpieces with diameters of up to 200 mm and weights of up to 50 kg

3D measurements directly in production – shorter throughput times and increased throughput and high productivity included

One measuring run – several measuring tasks thanks to multisensor technology (optical and tactile measuring technology)

Combination with the Mahr T7W mold touch probe enables tactile internal measurements in the axial direction. This allows, for example, the reference axis to be determined in a workpiece bore, and then features to be measured optically on the outside with respect to the determined reference axis.

Equipped for process stability: motorized abutment with clamping force monitoring, latest monitoring systems and well thought-out ergonomic and safety concept

New: variant with centering and tilting table for high-performance and high-precision alignment without operator influence
All-rounder with intelligent probe system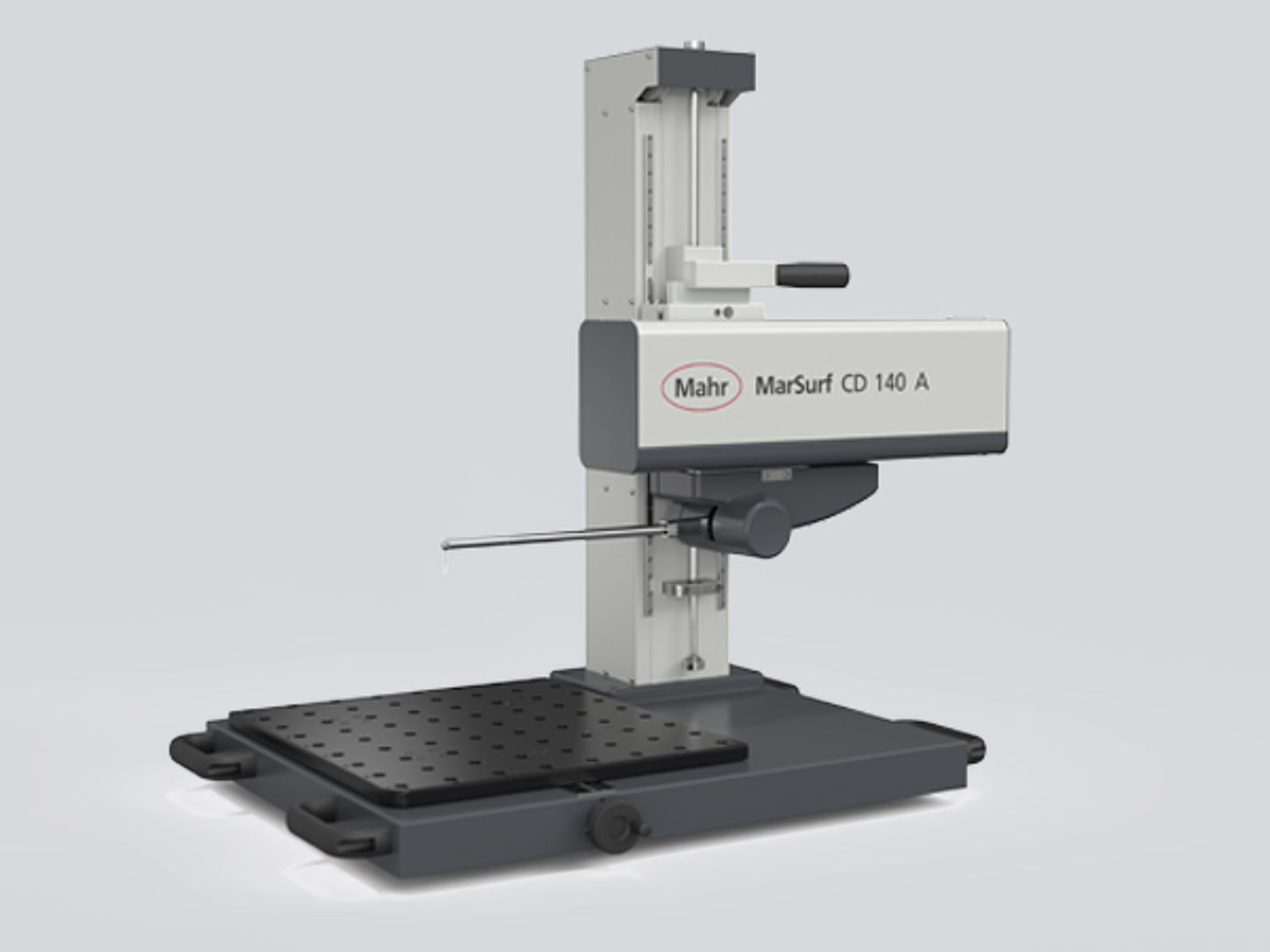 With the MarSurf CD 140 AG 11, Mahr offers a contour measuring device with the highest performance. Its probe system has a measuring range of up to 70 mm. The probe tips can be changed quickly and without tools, and completely without recalibration.
Flexible workpiece holder for particularly easy handling and versatile applications – also for measuring roughnesses

Intelligent probe system and magnetic probe tip holder for uncomplicated and tool-free probe tip changes

Automatic probe tip selection guarantees the correct probe force when changing multiple probe tips

High-speed X-axis with maximum measuring range of 140 mm and traversing speed of up to 200 mm/s

Intuitive contour measurements in no time at all thanks to integrated MarWin software with measuring wizard

Stationary or on-site at the workpiece; in production-related measuring, for applications in mechanical engineering, the automotive industry and medical technology.
Height measuring device Digimar 817 CLT
Highly precise and intuitive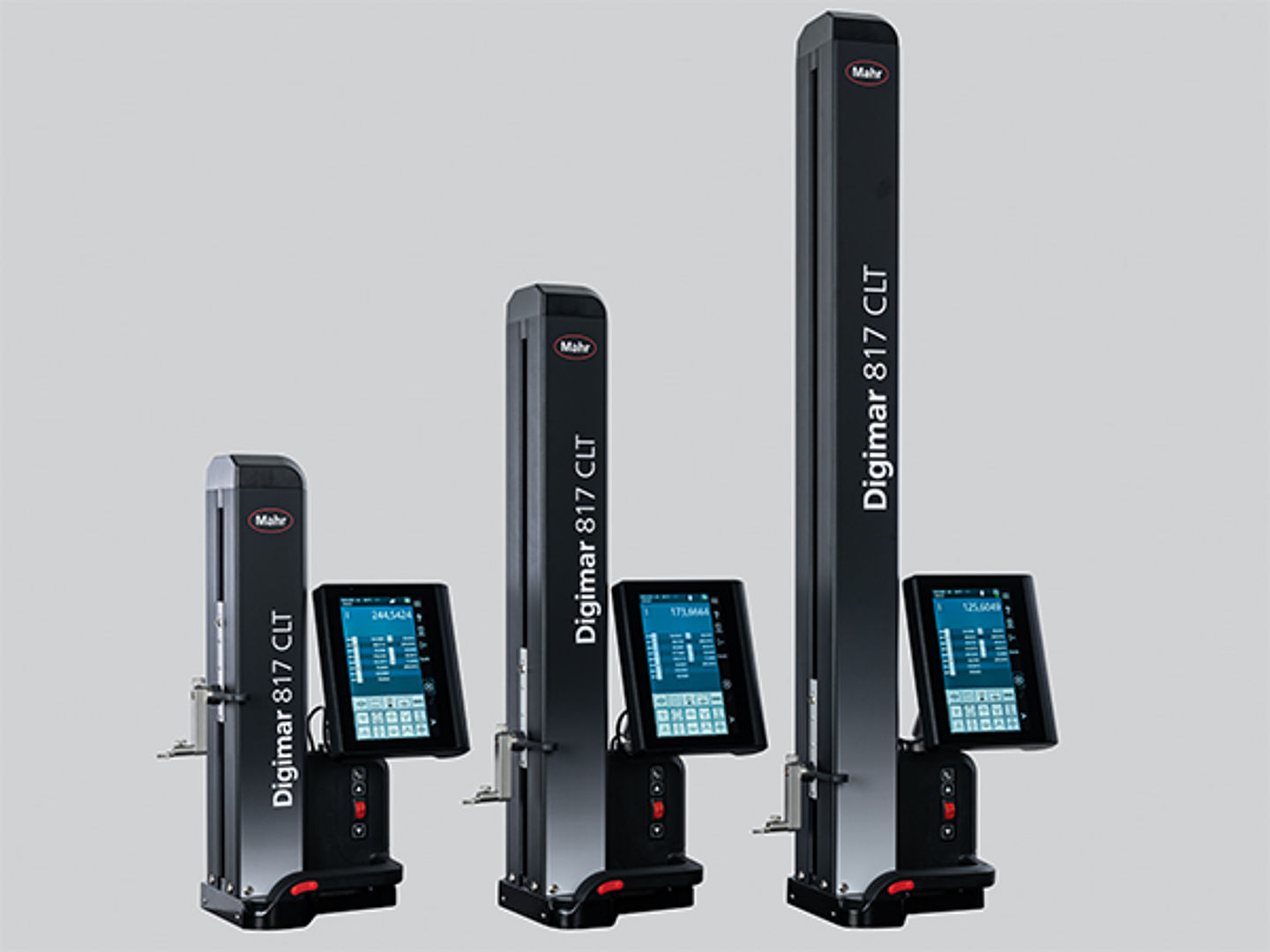 Touch operation, ergonomic handling and a wide range of evaluation options: This is what the Digimar 817 CLT height measuring device stands for. It is available in three measuring ranges: 350 mm, 600 mm and 1,000 mm. Multiple options for logging and data transfer simplify the processing of measurement data.
Swiveling touch display, therefore as convenient to operate as a tablet

Sophisticated ergonomic features: side function keys and thumbwheel to position the measuring slide, handles on both sides and integrated air bearing for precise and effortless movements

Conveniently save measurement data: Measurement logs optionally in PDF format, for sending individual measurement values to PC, Bluetooth printer or saving as TXT file

Wireless or wired data transfer

Transmission of the measuring device ID to ensure traceability of all measurement results
Millimess 2000 W(i) und 2001 W(i) electronic comparators
New standards in metrology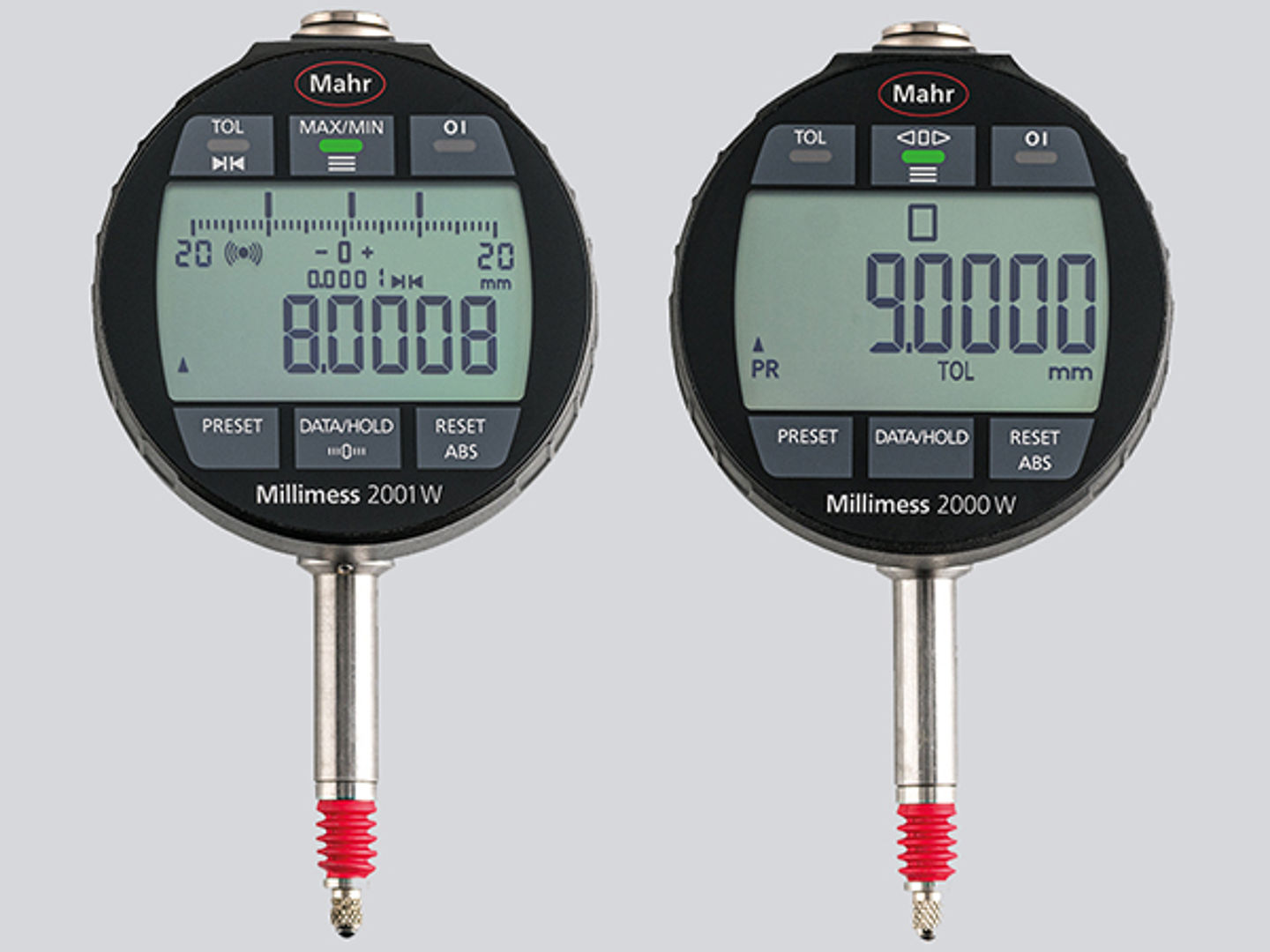 With its digital comparators, Mahr combines practical and safe operation with maximum precision. Due to the unique inductive measuring system, measurements succeed with greater precision than ever before thanks to linearization – static or dynamic measuring tasks alike.
Colored LED signals for clear visual measured value classification (good/reject/rework or warning limit)

Transfer of minimal measuring movements of only 0.1 µm to the measuring system

Thanks to practical touch control panels, maximum measuring reliability even in the harsh working environment of the workshop

Touch surface allows safe operation with most commercially available gloves

Full-surface glass display for protection against liquids or dirt

Configuration and remote control via software possible