MarSurf Engineered: Roughness measurement on gear teeth
Marketing Team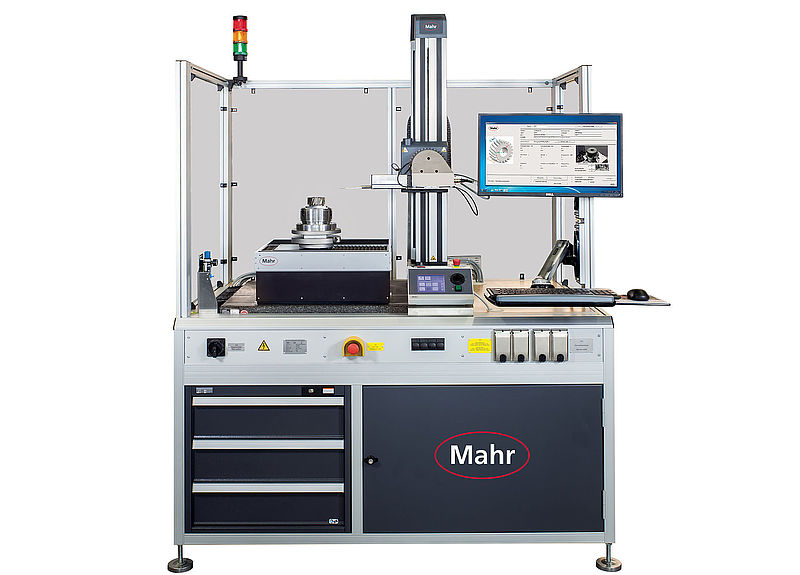 This results in better power transmission and smoother running of the transmission. This in turn optimizes efficiency and reduces the running noise of the entire power train. While this relationship already applied to transmissions for conventional engines, it is becoming even more important in the age of the e-drive. In this context, the surface roughness on the gearing is an increasingly important parameter for optimizing transmissions.
High-precision roughness measurement with Mahr
Gears are ground in production down to a surface quality of Rz 0.2 µm. In order to be able to monitor this high requirement for surface quality in the production process in a stable and reliable manner, Mahr Engineered Solutions (MES) offers several suitable solutions for the necessary high-precision roughness measurement with the MarSurf portfolio, depending on the customer's requirements:
Fully automated measuring stations thanks to MarSurf Engineered
Until now, roughness measurement at conventional roughness measuring stations was a tedious and complex task to ensure consistently high quality: Difficult accessibility on the gear down to the tooth root, extremely complex alignment of the teeth, and a high number of measuring points impaired correct measurement in line with standards. Therefore, a meaningful series monitoring was not possible. As a solution for this, Mahr Engineered Solutions offers fully automatic roughness measuring stations with its MarSurf series. These are specialized in high-precision roughness measurement and perform this easily and very quickly thanks to a very high degree of automation. Customers thus receive a measuring solution for their gear production that is precisely tailored to their needs – for more precision, speed and ultimately quality in value creation.
Interested?
If you are interested in a MarSurf measuring station, please contact us at info-engineered@mahr.com