Opportunities for students
We support our students by helping them to gain practical experience in their profession. In addition to the dual study program, we offer many other opportunities to gain experience at Mahr and to build up and expand practical knowledge.
As student interns we involve you directly in current projects. We particularly welcome students of technical and scientific disciplines such as physics, electrical engineering, precision mechanical engineering or computer science.
Do you have time to work at least 10 hours per week in addition to your technical or scientific studies and would like to gain practical experience in an interesting operational environment? Then apply for a working student position at Mahr.
Interns who develop a thesis with us work on real projects and processes. Possible fields of study are natural and engineering sciences and business administration.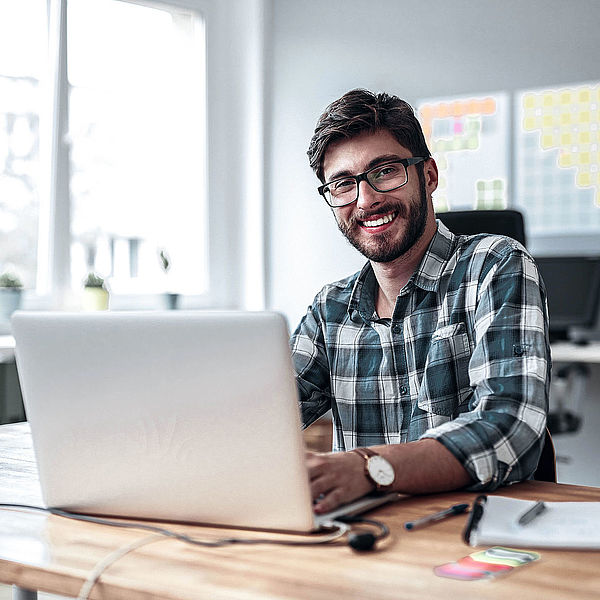 My work as a student trainee in the field of product management & marketing has given me valuable insights into the profession and paved the way for my further career.
Lorenz Merle
Student trainee at Mahr

Career
|
Dual study program
Bachelor of Engineering - Studies in the practical network
Combine in-company training with studies at a university of applied sciences to combine practical and theoretical knowledge. We offer the Bachelor of Engineering degree course for the fields of precision mechanical engineering and electrical/information technology at the HAWK in Göttingen. The duration of study is eight semesters. The skilled worker examination to become an industrial mechanic or mechatronic technician is taken after two years.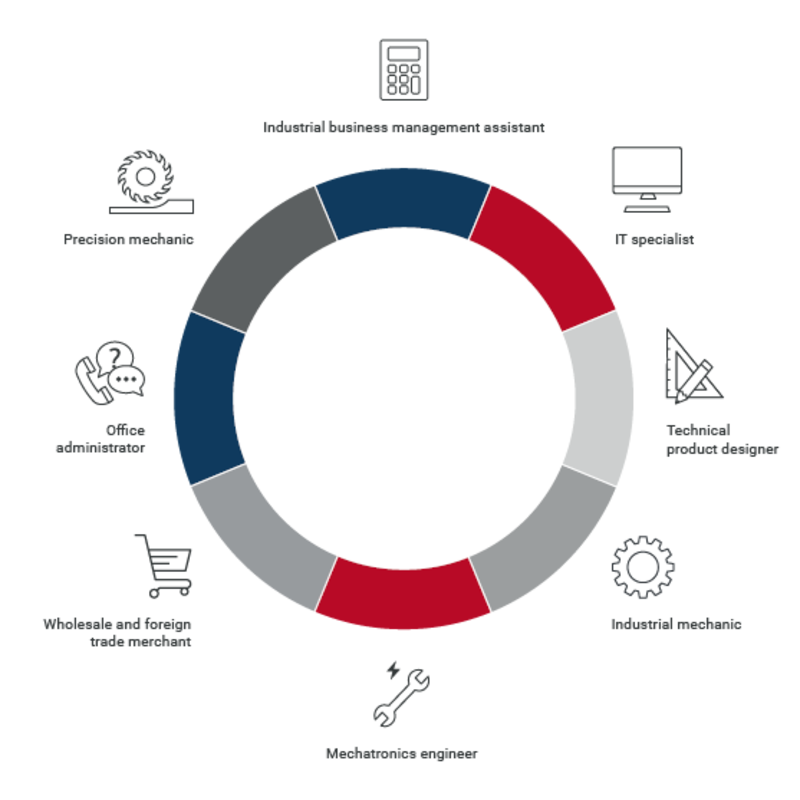 During your 3-year training program, you will pass through the various departments and gain an insight into the various professions. As a training company awarded by the Chambers of Commerce and Industry (IHK), Mahr graduates are regularly among the best in the state of Lower Saxony. By the way: As a rule, all apprentices at Mahr receive a limited employment contract after their training.
Ausbildung und Studium bei Mahr

Die IHK sagt: Top-Ausbildung
Wir sind mit dem Qualitätssiegel Top-Ausbildung 2020-2024 ausgezeichnet worden.

Damit ist unser hoher Ausbildungsstandard bereits seit 2017 von offizieller Stelle bestätigt.

5 Sterne: Beste Ausbilder Deutschlands
Wir haben von Ausbildung.de und der Fachzeitschrift Capital die Höchstnote von 5 Sternen erhalten.

Im Test von 645 Unternehmen tut sich Mahr mit exzellenter Ausbildungsqualität für Ausbildung und duales Studium hervor.
Training professions at Mahr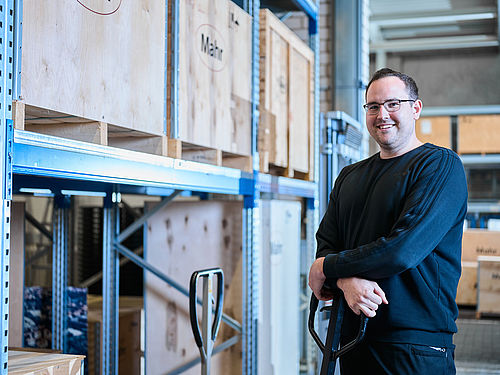 Fachkraft für Lagerlogistik
In der Lagerlogistik ist es deine Aufgabe, dich um die Waren zu kümmern – von der Annahme bis zum Warenausgang. Du prüfst, ob Bestand und Qualität stimmt und führst die interne Werksverteilung durch, damit am Ende alles sicher zu unseren Kunden gelangt. Kommissionieren, verpacken und die elektronische Auftragsbearbeitung sind fixe Bestandteile dieser Tätigkeit.
Ausbildungsort: Göttingen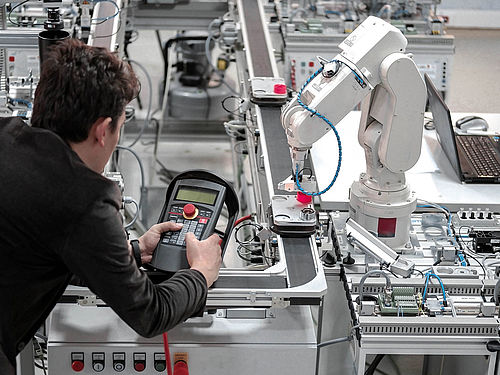 Mechatronics engineer
Mechatronic engineers build complex mechatronic systems from mechanical, electrical and electronic components, e.g. robots for industrial production. They are involved in their project from start to finish; e.g. they manufacture the individual components, assemble them into systems and equipment and then commission them.
Training location: Göttingen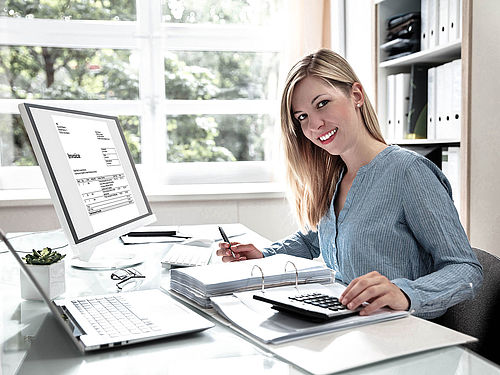 Industrial clerk
The training to become an industrial clerk is very versatile: from material procurement to sales, they are involved in administration, calculation and planning. Personnel organisation, as well as accounting and controlling can also be part of their field of activity. They are both versatile in their work and in constant exchange with other people.
Training location: Göttingen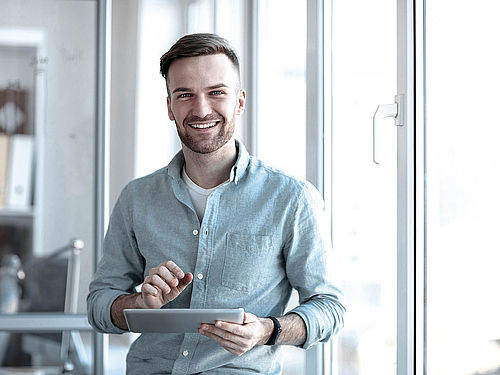 Management assistant in wholesale and foreign trade
Merchants in wholesale and foreign trade buy goods and sell them to trade, crafts and industry. During this process, they acquire good product knowledge, acquire customers and maintain customer relations, carry out marketing, carry out market and competitor analyses and monitor warehousing and the smooth flow of goods.
Training location: Esslingen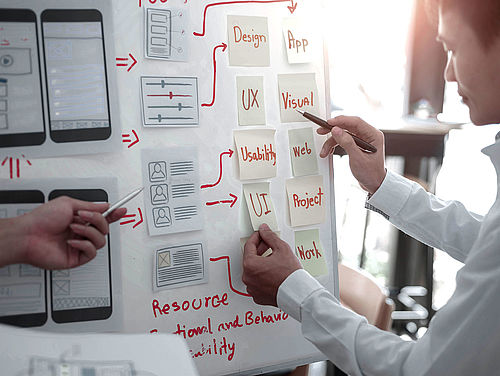 IT specialist
IT specialists are tinkerers: they think their way into the operational characteristics of their clients, develop software solutions that meet their requirements and implement them. They are familiar with software engineering and development and are not afraid of complex technology. We offer training in the areas of application development and system integration.
Training location: Göttingen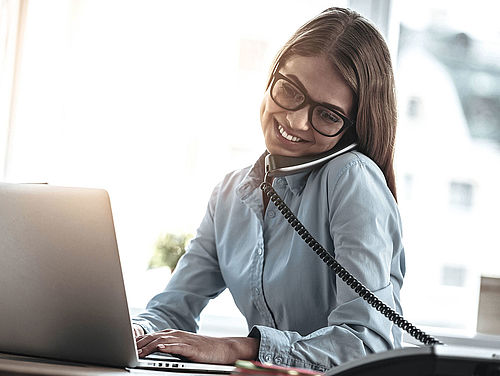 Management assistant for office management
Office management assistants carry out organisational and administrative tasks. They plan and monitor appointments, organize business trips and support personnel deployment planning. They also create project-related presentations, look after customers, participate in order processing, write invoices and monitor incoming payments.
Training location: Großostheim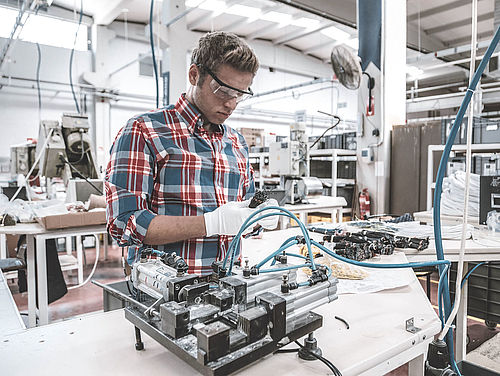 Precision mechanic*in
Precision mechanics* manufacture products in the fields of punching, cutting and forming technology as well as jig and mould making technology. They manufacture machines, equipment and systems, which they maintain and repair. They operate and program computer-controlled machine tools that are used for work such as turning, drilling, grinding or milling.
Training location: Großostheim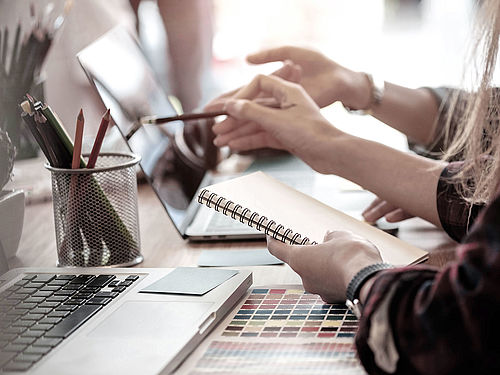 Technical product designer*in
Technical product designers are involved in the development of plants and machines. They design and construct components or complete systems. Together with the development department, they produce detailed models on CAD systems, taking into account electrical components, suitable standard parts and appropriate materials.
Training location: Großostheim
Career
|
School internship
3-week school internship
Visit the Mahr family and have a look at our training workshop during the two or three-week internship. Between our prospective industrial mechanics and electronics technicians you can get to know and try out the daily routine as an apprentice. Try your hand at our machines: file, drill, solder and gain your first experience with small projects. Make your first small workpieces and put them into operation - e.g. a small "ludo" game made of metal or an electronic dice.